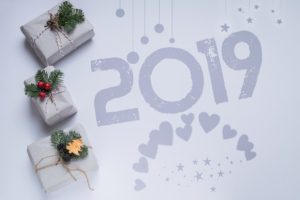 Let me begin by wishing all of you a very Happy New Year! The hustle and bustle of the holidays are behind us and it is time for a fresh start. We can leave the chaos of these past weeks and the political upheaval of the past year behind us. Winter settles in, the pace slows a bit, and allows for reflection on previous accomplishments and resolutions for new goals. We focus on determined efforts to improve our lives and our spirits and resolve to make commitments for a better life. I am hoping that you will support my resolve for 2019 and help a hungry author.
I have never been a "live to eat" person. I am not a foodie or a gourmet. I am not particularly accomplished in the kitchen. I do recognize and understand the value and importance of eating regularly. I appreciate the presentation of comforting, nourishing, and tasty food. However, my casual relationship with eating has continued to spiral downward in the years following the sudden abandonment by my spouse.
I have ample kitchen space, and equipment to prepare meals. I possess adequate financial means to purchase the ingredients necessary to create nutritional meals for myself. I find stunning photographs of enticing and lovingly prepared foods in magazines as inspiration. However, rarely is there the motivation to follow through with the recipes. Most remain in a pile on my kitchen counter until they make their way to the recycling bin in the garage.
Reconsidering as I attempt to compile a grocery list, the effort seems too daunting for the outcome and I revert to bringing home a salad from the grocer's salad bar or meet a friend for a meal out. Perhaps my initial disinterest in cooking was a hidden blessing as it got me out to socialize. Yet even I can recognize that I must eat more than I do if I want to maintain the health and energy levels to continue with the lifestyle that I enjoy.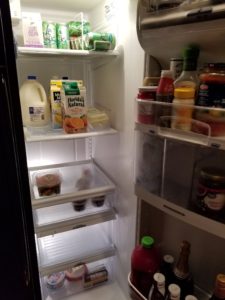 That is why I am calling on you to help a hungry author. I cannot do this alone. My request reminds me of the support that the new "members" at the gym receive as each new year begins. New faces appear for "fitness tours." They are guided through program availability and the intricacies of each available machine. They are given clipboards with charts on which to record their progress and provide a visual motivation for their success. They become the bain of the "regulars" as they slow the pace of those "in the know." They are awkward with adjusting weight machines. They are insecure as to how and how much to do at each stop without referring to their clipboard notes.
It is a temporary inconvenience for those of us who have been habitual participants at the gym and have a workout "routine." Few newcomers last beyond January. But those who do, typically have a commonality. They have the backing of a friend or a group. That assistance provides the encouragement and motivation they need until they can stand alone. Until they become one of the "regulars." They have their own cheerleaders to urge them to stay committed to their goal.
Similarly, I am reaching out to you and asking you to be my cheerleaders. Help this hungry author bring healthy and comforting food back into my life. I am hoping you will inspire me to prepare and consume meals in my home on a routine basis by sharing your favorite appealing and irresistible recipes. I'd love "can't miss" ideas that can be quickly prepared and enjoyed by an individual diner. Send me suggestions that will propel me toward the kitchen and rekindle a routine of nourishing this body – and likely this soul.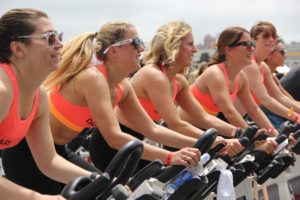 You have offered so much ongoing support in the past. I know I can count on you to help me face this new challenge! Feel free to provide background on why you selected the recipe you send. Tell me about the family history behind it. I can post them on my Pinterest board as well and we can compile a collection of wonderful dishes to add to our repertoire of meals! I am looking forward to a healthier 2019 and the time when I will not be required to ask you to "help a hungry author!"