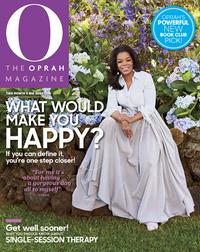 I recently picked up a copy of O, The Oprah Magazine. I am always fascinated by the beautiful covers and the catchy themes displayed. They immediately draw me in. On this cover the following question was posed: "What would make you HAPPY?"
As we all know, Oprah is the guru on most everything in life. She has lived through –and or focused attention on– everything from books to diets, divorce to abuse, and various shortcomings of the world. I was confident I knew what happiness meant to me. I flipped through the magazine, eager to see if there was agreement between this mega personality and my own findings.
And as I usually do, my cursory flipping brought me to the back page of the magazine. I always enjoyed reading Oprah's "What I Know for Sure" page. She has so much experience. She has interviewed so many brilliant people and inspiring personalities. Surely, she has a handle on the monthly column that always ends her current issue.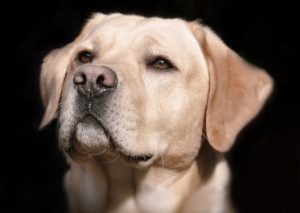 I looked at the collage of photos attached to the page. Oprah with friends and a brilliant rainbow. Oprah frolicking with her dogs. The mist burning off her property in the morning sun. A beautiful presentation of a soup she had prepared with vegetables retrieved from her garden. Eagerly, I began to read for insights into happiness – especially after loss such as divorce.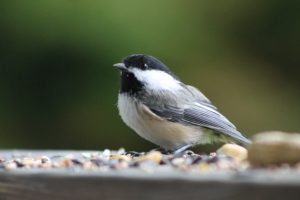 Oprah posed the question, "What would happiness look like for you?"  and surprisingly, I found that Oprah and I were in agreement. Happiness is what we have. It is the pleasure of hot coffee on the porch in the morning. It is birds chirping, the sun rising, and the smell of a freshly mowed lawn. It is my dog Lucy gleefully chasing after a lizard – sadly for the lizards, she never misses! It is sharing time with trusted friends. It is time spent at the beach. It is the understanding that there is always a new day and mistakes are washed away like debris with the waves that move out. It is the comfort and security of home. It is the anticipation of beginning a new book in front of the fire with a glass of wine. It is the sense of accomplishment achieved when the house has been cleaned, the flower beds have been weeded and trimmed, or simply that there is no laundry in the basket. It is the pride that is felt when the book has been accepted by the publisher.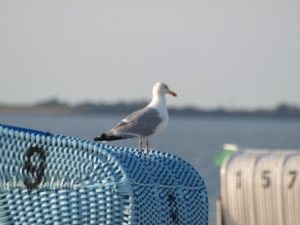 Happiness is an appreciation of the simple joys that even through the darkest times, the joys that we can cling to and carry within. I have always carried with me this sense that I have what I need in life. It has provided a constant strength. In the words of Sheryl Crow, "It's not having what you want, it's wanting what you've got." I am fortunate that I have all that I want, and I want and enjoy all that I have. Happiness looks like the life I am living. And if Oprah Winfrey concurs, I can rest assured that it is indeed true!
So tell me, what simple joy makes YOU happy? Let's create the coolest list of simple joys ever, and share it with the world… Share with your comment below or connect with me on Facebook or Twitter… and have a happy day!