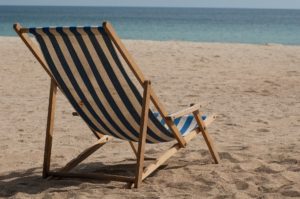 September is a busy month for hurricanes – and hurricane watchers. It is also a busy month for an author whose book publication is just a few weeks away. As that author, I was preoccupied with marketing my book and had no time for television or news updates on the weather or anything else. I was anticipating yet another beach getaway to Florida and unaware that Hurricane Gordon was headed that way. I happily dodged Gordon, relaxed for days in the sunshine with my friends, and was ready to make my way back home. Then I was informed that Hurricane Florence was heading my way and advised to consider fleeing Florence.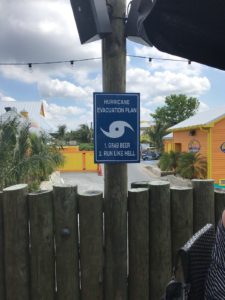 Living along the beautiful coastal beaches of the Carolinas, one is always quite aware and respectful of the potential for destruction by hurricane. I have written of ongoing preparations before, so will not repeat myself except to say that I was hurricane ready. However, I was not prepared for facing yet another storm at this moment in time. There was still a great deal to do in these final weeks before publication, and I had already been away from home for nearly a week. I was facing an eleven-hour drive home from Florida and did not have enough clothes – or physical stamina – for an evacuation. I also did not have Lucy! She was at the kennel while I was at the beach. Clearly, I would not be fleeing Florence without stopping home!
The first decision had just been made! I would stop home for rest and regrouping before heading on. I arose before dawn and began my drive north – stopping frequently for gas to keep a full tank at all times. I picked up Lucy and continued the journey. Arriving home, we went for a quick walk, secured the outdoor furniture, unloaded beach items from the car and repacked personal items and additional clothes as well as non-perishable snacks in a larger suitcase. After a shower and a glass of wine, it was time to check the updated forecast. The storm was still on the same track, it was gaining strength and size, and unless there was a major change, we would indeed be fleeing Florence in the morning.
After a surprisingly restful night, Lucy and I awoke and again checked on the status of the hurricane. Any hopes I had that the storm would turn out to sea disappeared like the coffee and the bone we were enjoying while watching the forecast. Florence had doubled in strength overnight and was tracking for a direct hit in our little part of the world. I dreaded the thought of more driving, but I dreaded the potential risk of a Category 4 Hurricane even more. This was not rocket science. We would be fleeing Florence and heading to the safety of higher ground and shared family time with my daughters.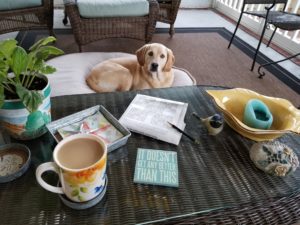 We were leaving before a mandatory evacuation was put into place, so there would be no immediate hurry. I finished my coffee and Lucy consumed her bone. I completed the packing and loading of the car. Extra food, bedding, and a crate were included for Lucy in case of an emergency where we would have to find immediate shelter. I unplugged all electronics, watered the plants, adjusted the air conditioner and headed to the shower.
After loading Lucy into the car, I took one final look around. I made sure all interior doors were closed, exterior doors locked, and nothing had been left outside that could be blown and cause injury or damage to others. As we backed out of the garage and watched the garage door lower, I realized that everything that was important to me in my life was either in the car with me or awaiting my arrival. I offered up a quick prayer for a safe and uneventful drive and the hope that all those in the path of the storm would be safe.
As I drove away from my home, I was grateful for the choices that I had for fleeing Florence and humbled by my good fortune in my ability to leave when I did.
We had an uneventful trip and arrived safely at our destination. We unloaded our things and settled in to enjoy time with family and await the news of what the storm would bring. In typical hurricane fashion, the storm changed track several times. Her power decreased as she approached land, and she settled for her direct hit at high tide causing flooding and storm surges to coastal areas. Lingering over land, heavy rains continued, and power went out. Our thoughts were with those directly impacted, yet our efforts at fleeing Florence had been successful. She did not hit at the location or the intensity which had been initially predicted and we considered heading home. Information from friends and neighbors who had stayed suggested we not return. The roads were only re-opening for two-way traffic and supplies were scarce. We continued to wait.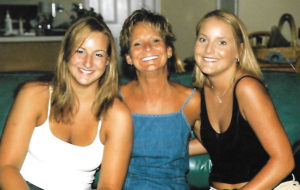 Finally, it was time to go home. The rains had stopped, the shelves had been restocked, the roads were clearing of traffic, and standing water. Life would again go on. Loading up the car and saying good-bye to family and friends, I backed the car out and headed for the road. Fleeing Florence had been the right thing for me to do. It had reminded me to again take stock in what I really valued in life – my health, my family, my friends, and of course, Lucy. It had mandated a disruption to my routine and forced me to take time not only to reflect upon my good fortune, but to make the time to spend with those I love and admire.
Perhaps it did the same for you. But do we require a hurricane to be reminded of what is important in life? I pray not!