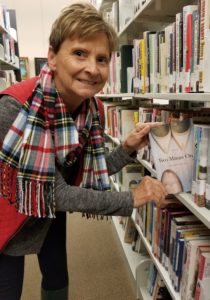 It has been nearly two years since Two Minus One: A Memoir was released. More than a year has passed since it made its first library appearance at the Waccamaw Library on Pawley's Island. I always feel great joy to know that my book has reached library shelves. People do not always have access or cannot afford to purchase it for themselves from a bookstore. It is National Library Week. I would like to try to convey to readers how delighted I feel each time I learn that my book has found its way into libraries across the country.
As a child growing up, the library was a very wondrous place for me. It was a place that seemed to hold more wealth than could be imagined in its seemingly endless collection of books. I can recall learning to legibly write my name as a six-year-old and obtaining my first library card! I now had access to that collection of books. I secretly determined to read each one! I would have to begin at the Children's Section, but I would read my way around the library. I would go from shelf to shelf until I had finished every book. I wanted to experience  the adventures that awaited within.
I lived in a small town and the library provided the only access available for obtaining books. My parents received the Reader's Digest Condensed Books in the mail, but there were no bookstores. The library was the only option for books.It was a very special weekly event for me. My mom was the one who instilled a love of reading in me. Each Saturday we would make the short trip to the library. I was an early and avid reader and I just couldn't get enough. The library was our shared adventure and I was encouraged to load up on books.
My private parochial school began participating in the Scholastic Book Club Program. I suddenly had another way to obtain books. I would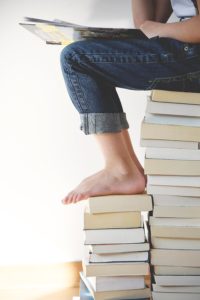 bring home those bifold paper flyers each month and the sky was the limit. My parents had little discretionary income. Yet, I was never restricted on the number of books that I could order. We ordered any and all the books that interested me. The only rule was that the orders would stop if the books went unread. No book went unread. I delved into the lives of important women like Clara Barton and Helen Keller. Pipi Longstocking and The Boxcar Children held great appeal as well. I still wanted more. The library provided full sets of Nancy Drew, The Hardy Boys, and The Bobsey Twins – and all were free!
I moved a great deal throughout my life. It wasn't until I married and returned to the Chicago area that I experienced the wonder of a real bookstore. I was awed by the sights and smells of the crowded shelves of Kroch's and Brentano's in downtown Chicago. I could not get enough of the kindness and the inventory that greeted me each time I entered Anderson's Bookshop in Naperville, Illinois. Two Minus One: A Memoir is on the shelves of my beloved Anderson's as well as dozens of other bookstores across the country. I am honored and awed by the support that each has offered to host events and shelve my books. I am fortunate that I can purchase books from any of the myriad bookstores I visit for business or pleasure in my travels.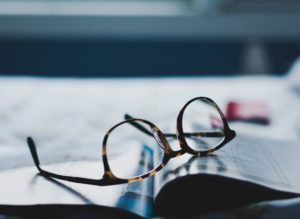 Yet there will always be a special place in my heart for Benjamin Franklin and the concept of the free lending library that he began so long ago. Libraries are places where all in the community are welcomed and good stories are free for the taking. I am honored to have my book on so many library shelves already. Although we are unable to access these wonderful places currently, we will again return to normal. I am asking for your help in requesting Two Minus One: A Memoir at the library nearest you-many libraries honor online requests for books that patrons would like to have on the shelves. When we can get back and check out books in person, please send pictures of yourselves with the library copy of Two Minus One that you requested so we can share. Together we can continue to spread the message of strength, resiliency and empowerment that the book contains.